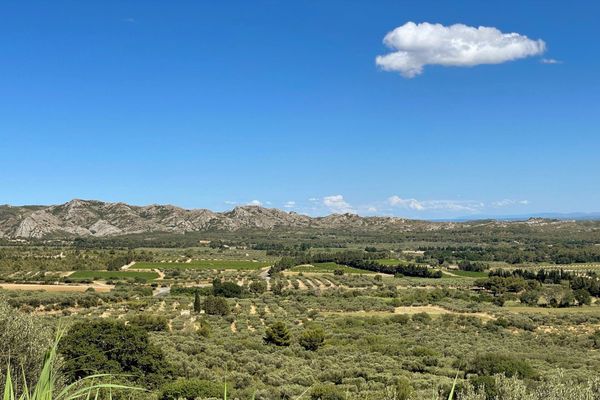 Article
Styles, in Saint-Rémy de Provence, a private salon dedicated to Provence
18.07.2023
The unexpected but beneficial consequence of the Covid crisis has been for many to rethink the values that drive our lives. As teleworking became more widespread, we noticed that our Parisian customers were looking to return to their roots, to improve their quality of life, to take care of themselves and to pay close attention to 'care', to the quality of their 'way of living' and to the 'slow life'...
STYLES is continuing its adventure in Saint-Rémy-de-Provence with the opening of a new address in the South of France. We've already been operating in this region for a number of years, but we don't yet have a physical presence. Now that our network is up and running, we're delighted to be able to introduce you in this article to this select, confidential and atypical location in the real estate world: a private salon for meetings, marketing and discussions, located on Boulevard Mirabeau, right in the centre of the capital of the Alpilles!
With its roots in history, Saint-Rémy has managed to reinvent itself…
Saint-Rémy was an obvious choice for us. As well as its location, its landscapes, its gastronomy, its local produce, its markets and its artists, we've always wanted to settle here. This town, steeped in the history and traditions of Provence, has evolved over the last few years. With its old and new major players, it has been able to reinvent itself and offer a new interpretation of Provence without allowing itself to be denatured. How many towns fail to do this, sometimes because it's easy to do, and more often because they want to stick with what they've got. Here, that's not the case, and now that we've settled here, we're discovering the many riches of this beautiful region.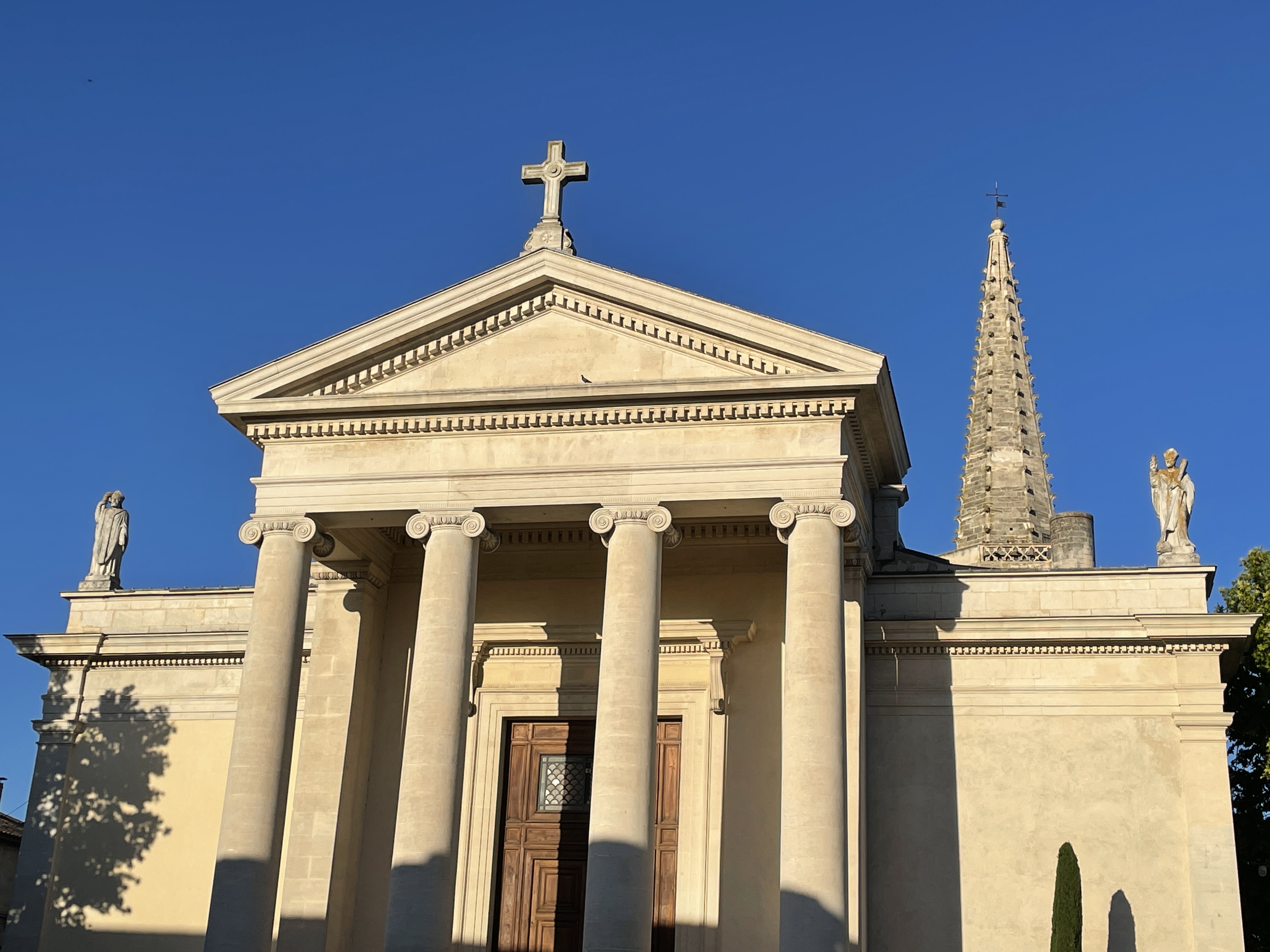 As you now know, our favourite areas are architecture and gardens, and the region is full of treasures, often hidden, that can transport you even at first glance. There are places that are both 'charming' and more contemporary, combined with gardens that are often extraordinary. Water, the source of life, flows in Provence. For centuries, the gaudres have fed the finest market gardens, but they have also fed middle-class houses and bastides, as well as more modest homes. Their meandering paths have forged the landscapes that combine cypress trees (famous protectors against the mistral wind) with emblematic crops such as lavender, wheat and flocks of sheep.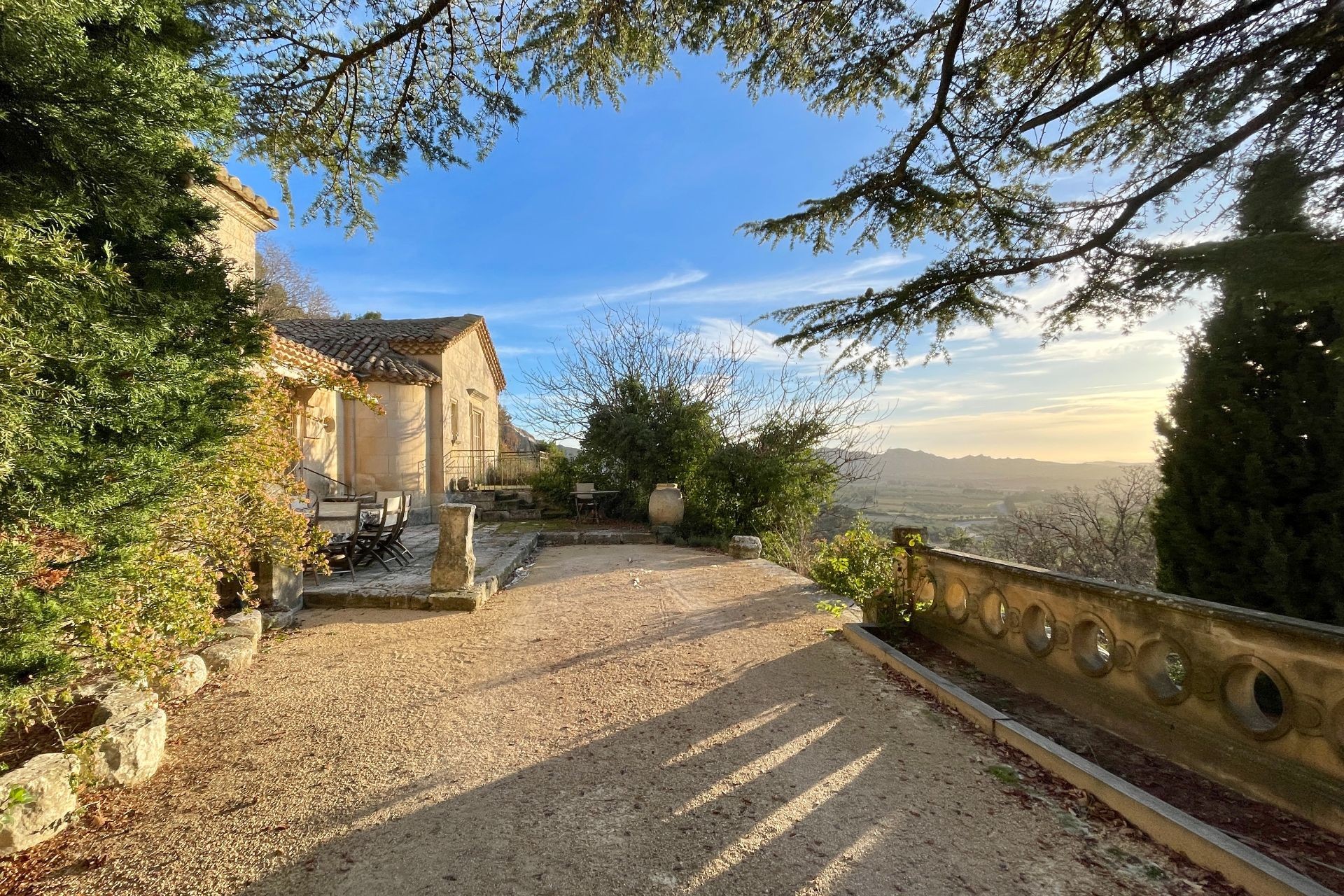 "The Cypresses are always on my mind, I'd like to do something with them like the paintings of the sunflowers because it surprises me that they haven't yet been done as I see them".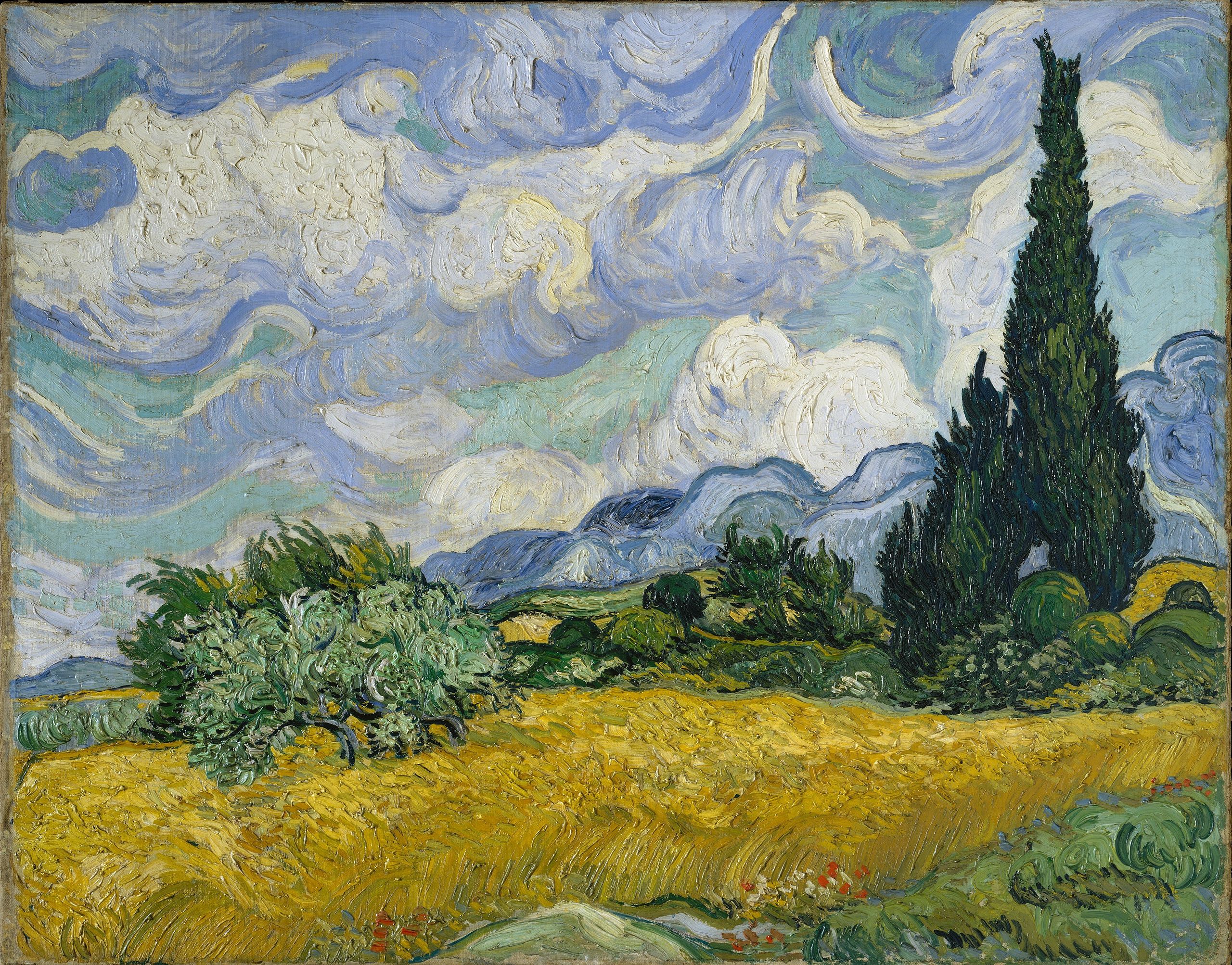 Like us, you'll enjoy following in Van Gogh's footsteps in the unique Provençal atmosphere that soothed and inspired him: Saint-Paul-de-Mausole and its surrounding countryside.
And don't hesitate to stroll through the centre of Saint-Rémy, Maussane or the delightful village of Eygalières: they're all lively, their markets unmissable, their restaurants, cheese dairies and wineries more than famous.
Domaine de Chalamon, recently opened by Les Domaines de Fontenille - following renovation work by the renowned firm Lafourcade Architecture - is undeniably part of this reinvented Provence. Their interpretation, which combines respect for the ancient character of the buildings with high-end modernisation to bring them into line with our times, is a rare elegance, creating a genuine symbiotic relationship between the building and its gardens. The result is an unmistakable refinement, a reinterpretation without altering the character of the site, a magical Provence. This balanced approach was also the driving force behind our move to Saint-Rémy-de-Provence.
And in this spirit, Chalamon has retained all its charm, as have its remarkable gardens. Many thanks to the two visionary new owners for opening this nugget to the public.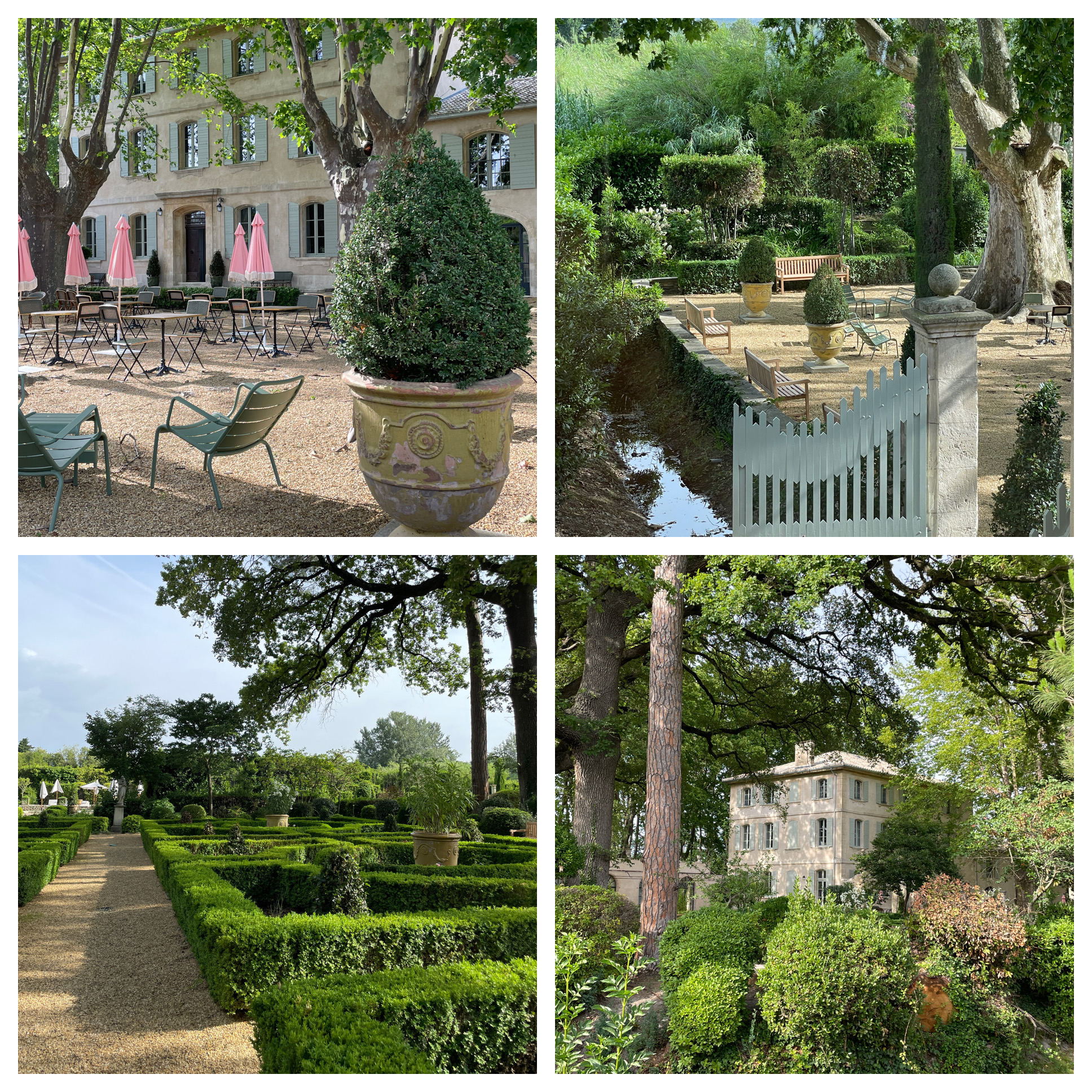 Château d'Estoublon is a must-see and one of the first to have been restored by lovers of the region, who have succeeded in developing it and bringing it up to date while respecting it. Baptised "Le Grand Mas" in the Middle Ages, the property has been converted into top-of-the-range accommodation by its new owners since 1999. You'll love the Table d'Estoublon, its wines, its Provencal cuisine and its famous collection of olive oils.
The Domaine de Trévallon and its extraordinary wines. René Dürrbach, the famous painter and sculptor, bought the estate and planted the first vines here in 1973, fantasising about the idea of a "great wine" terroir. It was his son Eloi, assisted by his wife Floriane, who tried to make this dream come true: to create an estate from scratch and give birth to a great wine. An estate now recognised by the world's great sommeliers.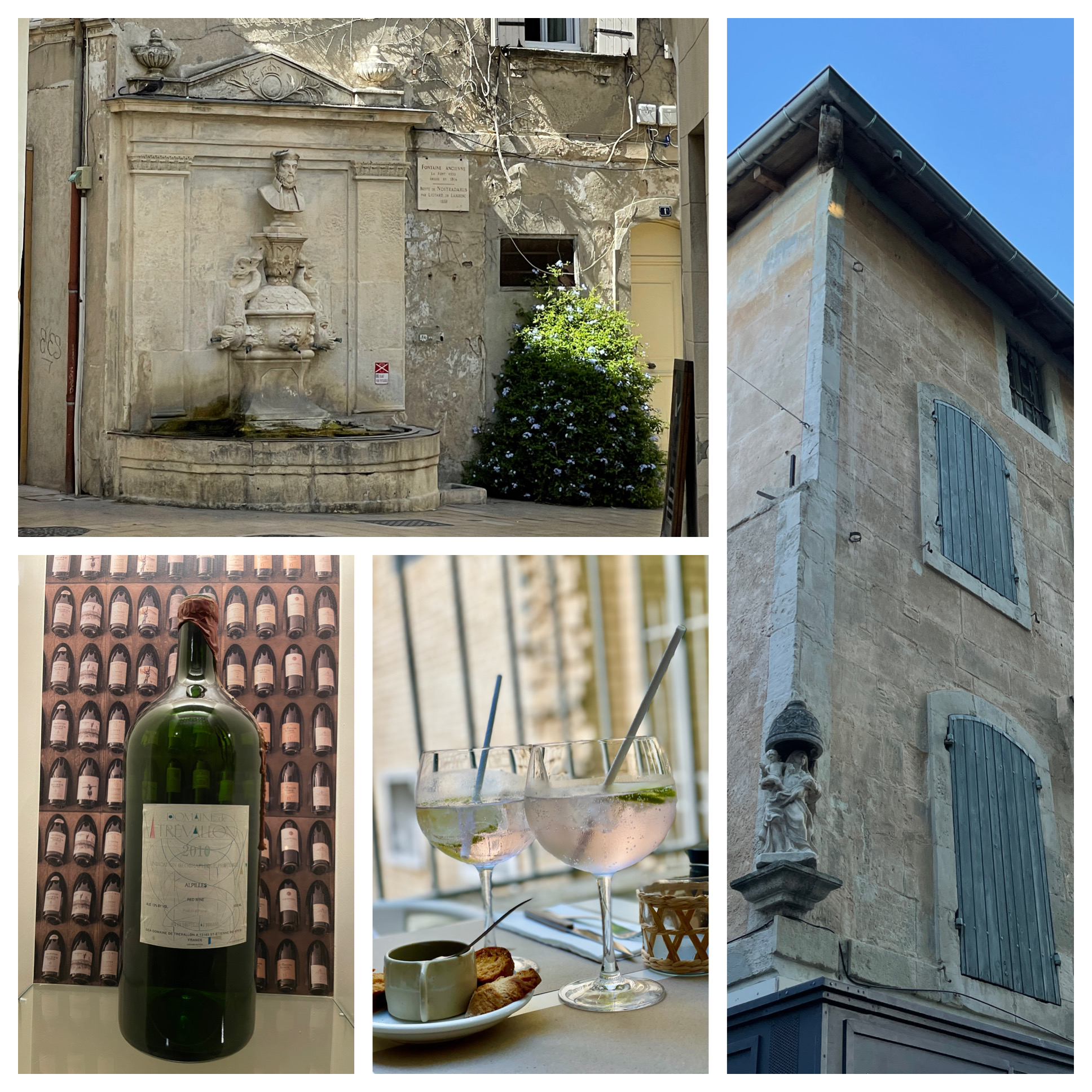 It's easy to get carried away by unique, embodied places like L'Etoile des Baux, a fantasy come true for two brothers, the new owners, right in the heart of the Val d'Enfer in Les Baux de Provence. A project on the borderline between a hotel concept and "the house of an imaginary artist", it revisits the concept of a holiday destination by realising the idea that "art is lived ».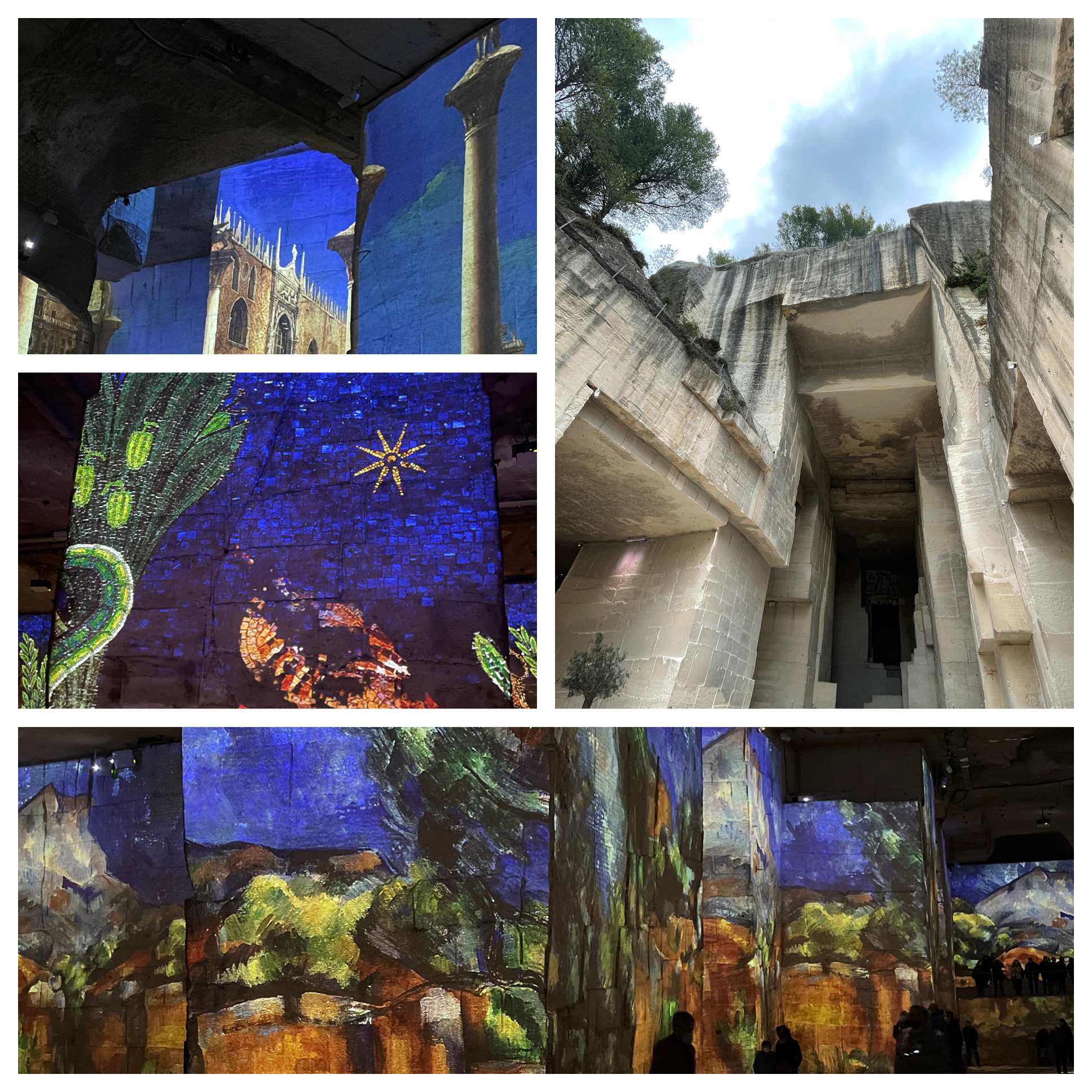 We also invite you to rediscover the Carrières des Lumières. Culturespaces, the current manager of the site, offers a different programme every year, and the scenography remains unique. In 1959, Jean Cocteau shot sequences from his film Le Testament d'Orphée. And it was in 1977 that Albert Plécy, editor-in-chief of Le Parisien Libéré and president of Les Gens d'Images, created the giant images projected onto the smooth walls of the quarry after falling in awe of this very special place.
Just a stone's throw away, the famous Domaine de Baumanière, founded in 1945 and now run by the Charrial family, remains the place not to be missed: the various restaurants, the new chocolate factory, the ceramics workshop, the garden and soon the private villa make it a place apart.
"Baumanière, fine manners, the art of living and welcoming people and things with a keen sense of happiness ».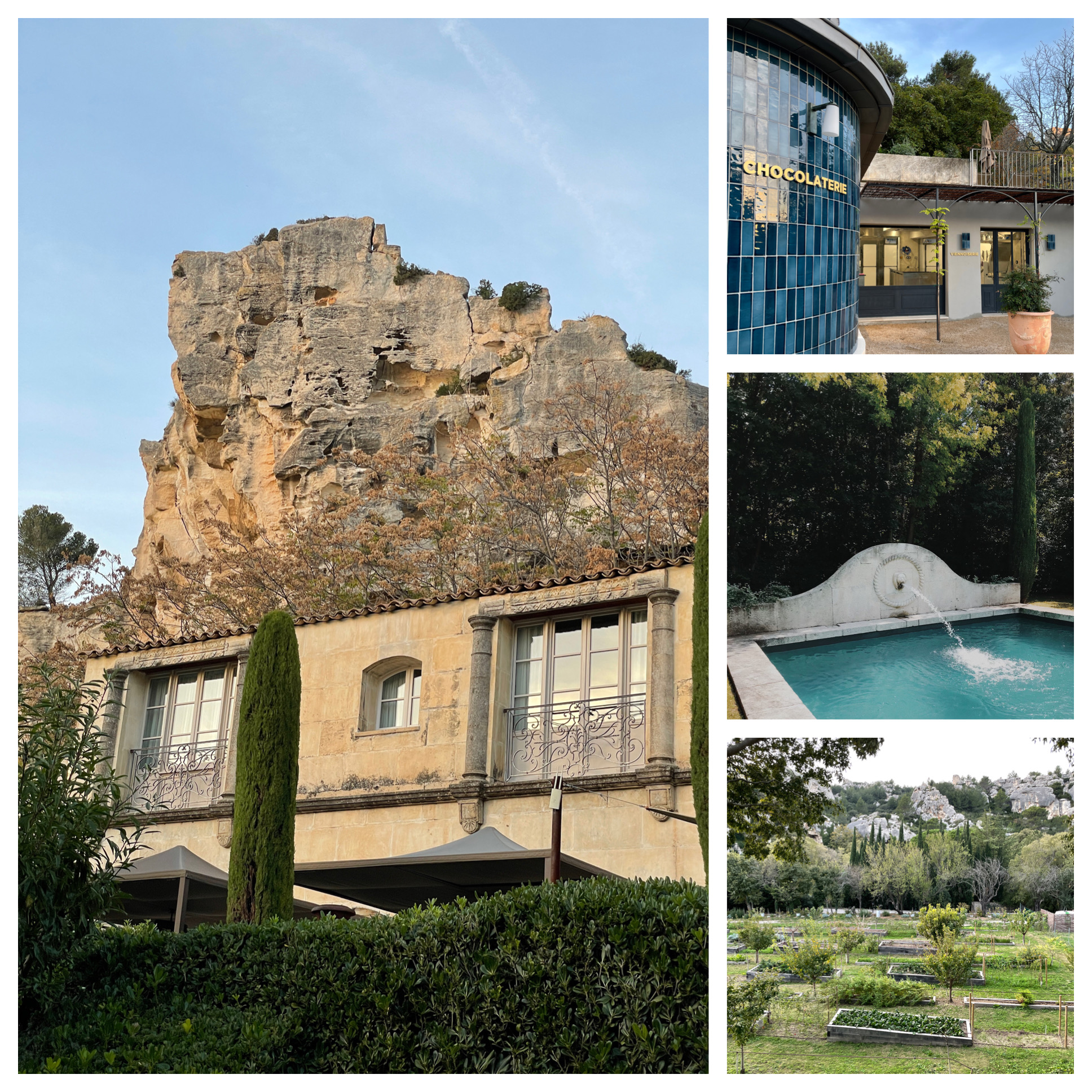 Our selection of must-sees
Discover : The Eygalières flea market, held on the last Sunday of the month in the village streets.
The Estrine Museum, housed in the historic Estrine town house in Provence, showcases 20th and 21st century painting and graphic arts. The Heimat contemporary art gallery, created in 2019 by a passionate couple, welcomes international artists and their works.
The Saint-Paul-de-Mausole monastery, originally a care institution and now a cultural centre, opens its doors to you to discover the place where Van Gogh stayed and painted his great works.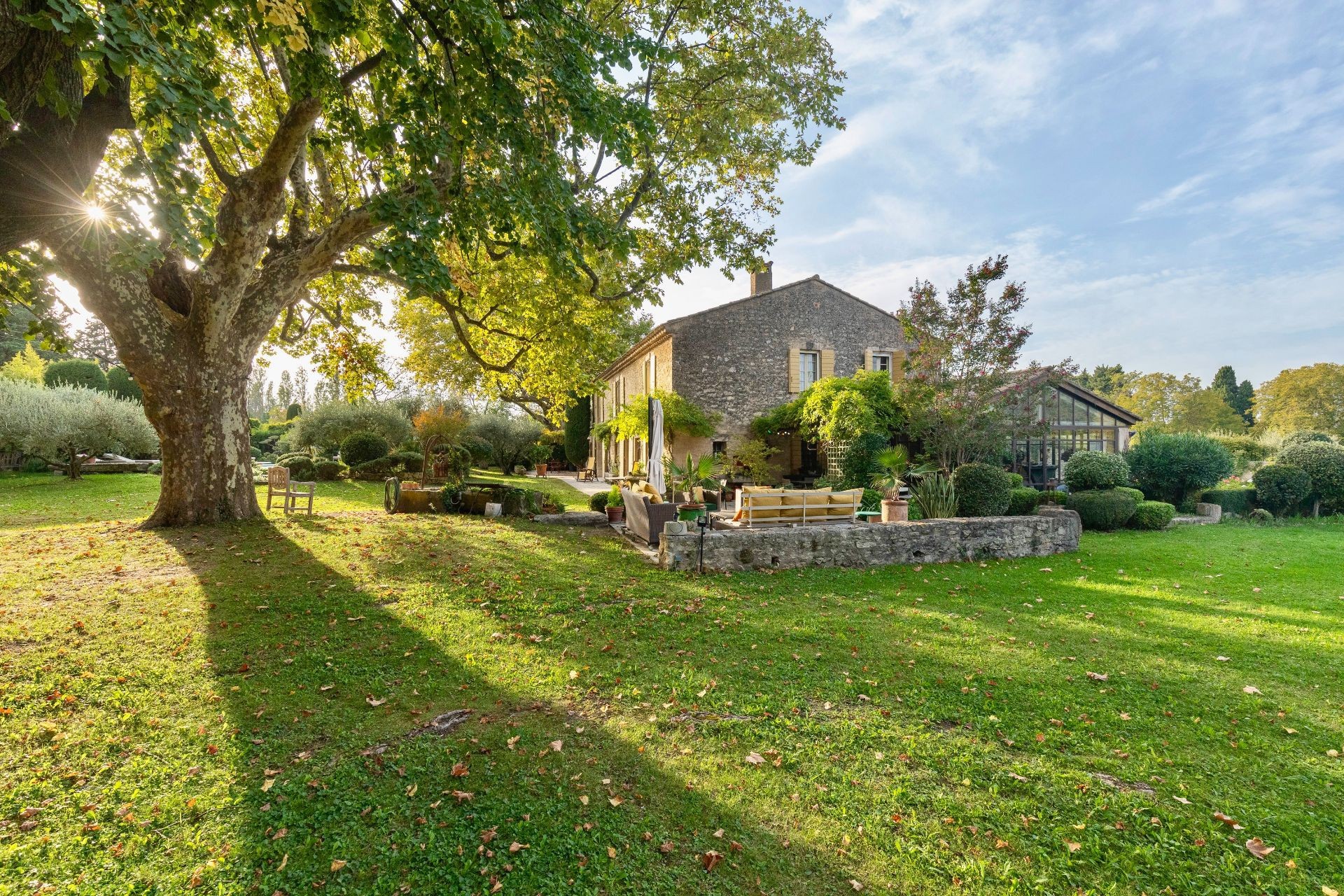 Accommodation: In Saint-Rémy, La Maison du Village, a quiet guest house in the centre of town, with its own garden.
L'Hôtel de Tourrel, opened in 2015, is a breath of modernity in the stones steeped in history of the Tourrel d'Almeran mansion dating back to the 17th century. The hotel marvellously combines period architecture (stucco, high ceilings and mouldings) with a minimalist, uncluttered style and designer furniture. You'll be sure to love the rooftop terrace and magnificent contemporary wine cellar.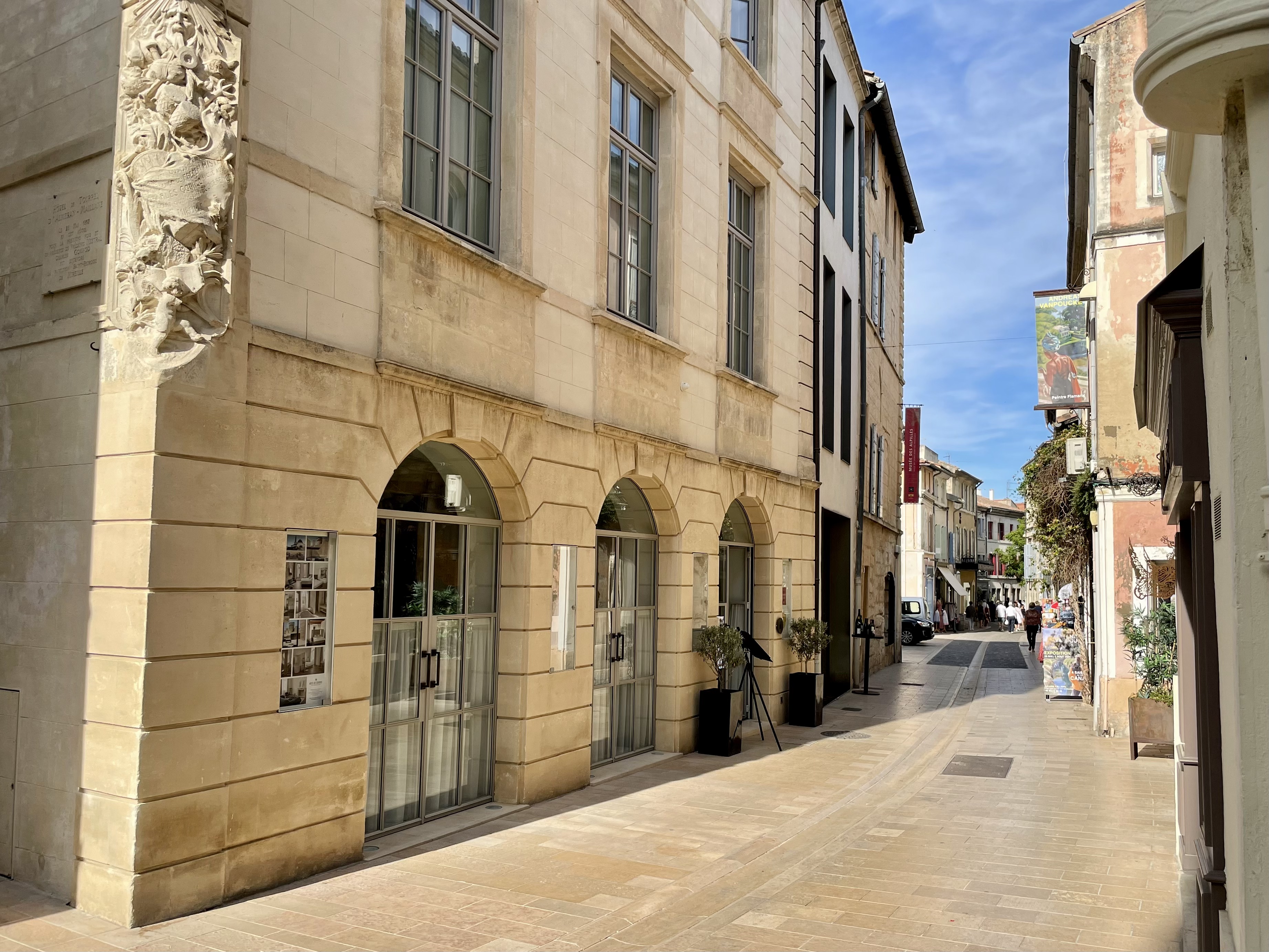 The restaurants : La Maison Favier and its hidden terrace on the square of the same name, a fine spot for reinvented Provençal cuisine in a typical street in the centre. Songes, a subtle new ephemeral restaurant nestled in the heart of the Hôtel de Sade, in a setting of inimitable charm. Edú, subtly Provençal cuisine and decor, with a modern twist.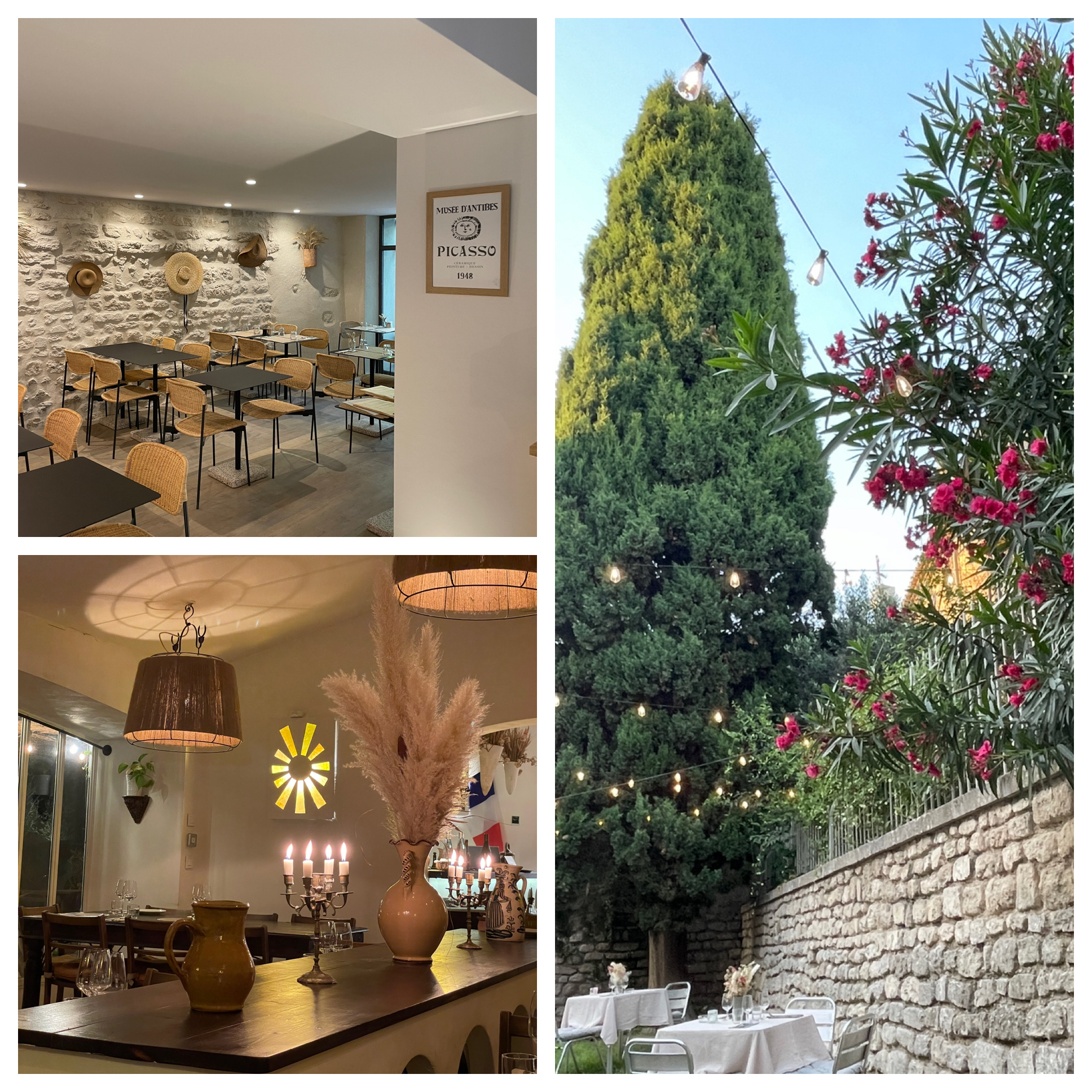 Saint-Rémy and Styles are already a heartfelt affair, and we look forward to assisting you in your made-to-measure property search and welcoming you to this new, confidential location.
We offer everything that has characterised us since the beginning of our history in 2005. Selected properties, always in prime locations, renovated or with potential, and in-depth market and property expertise. Our added bonus is that we can advise you on the value of your property and its future potential, and introduce you to the right people who can help you with legal and tax issues, right through to the best possible renovation.
Investing in the Alpilles combines buying for pleasure - or "coup de coeur" - with high asset value. It's a great way to enjoy the Provencal way of life, while investing your capital in a safe bet in a region where the price of exceptional properties is rising all the time.
Specialists in and pioneers of the Off-Market for many years, we put our structure at the service of demanding international clients and unearth for them the rarest properties: jewels, out-of-the-range places, set apart. All this while remaining independent, free from any group and not franchised.